Keynotes
Erol Gelenbe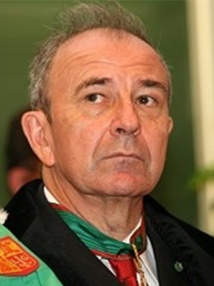 Erol Gelenbe holds the "Dennis Gabor" professorship in Electrical and Electronic Engineering at Imperial College, London. After a childhood spent in Istanbul and Alexandria (Egypt), he graduated from Ankara College and the Middle East Technical University. He holds a PhD from Polytechnic Institute of New York, and a Doctor of Science from University Pierre et Marie Curie. He is a Fellow of ACM and IEEE and of the Royal Academy of Belgium, the Science Academies of Hungary, Poland and Turkey, the National Academy of Technologies of France, and of Academia Europaea.
His honours include the Commendatore al Merito of Italy and France's Legion d'Honneur. He was awarded three Doctorate Honoris Causa degrees from the University of Rome Tor-Vergata, University of Liege (Belgium) and Bogazici University (Istanbul). At the INRIA institute and the University of Paris-Orsay, Erol created the team that developed the "Queueing Network Analysis Package". He invented Diffusion Approximations for computer performance, derived transmission schemes to optimize the throughput of random access communications that are the basis of the well-known MAC and random-access protocols, and established check-pointing schemes for maximizing the reliability of data bases and high performance computers. The heart of ICT system performance methodology is based on queueing networks and their computationally efficient "product form" solution. Working at the University of Paris-Descartes and Duke University, he developed new product form queueing networks with negative customers and triggers known as G-networks or "Gelenbe Networks", showing how to mathematically evaluate the performance of ICT systems that incorporate important control functions, such as removing overload or unwanted workload and moving work dynamically among servers. He also introduced a new spiked stochastic neural network model known as the Random Neural Network, developed its mathematical solution and learning algorithms, and applied it to both engineering and biological problems, and used it to design the Cognitive Packet Network routing algorithm. Today, we view systems such as Skype as a common means of human communication over the packet based Internet. In 1978, before packet networks were widely available, motivated by the need to improve voice telephony, Erol and a colleague from the company LMT made a major invention (patent filed in 1979 and awarded in 1982) regarding Voice Transmission over a multi-hop packet network, whose detailed architecture was described in a second patent filed by Erol and two colleagues on behalf of Thomson CSF (now Thales) in 1979 (also awarded in 1982).
Erol Gelenbe has experimentally demonstrated major advances in Machine Learning for Routing and Security in Intercontinental Networks and Software Defined Networks. He also works on optimising Energy Consumption in the Fog, and Security for IoT Networks through several H2020 projects. He has graduated over 81 PhD students, and mentored numerous post-doctoral fellows. The prizes he received include the 1996 Grand Prix France Telecom of the French Academy of Sciences, the 2008 ACM SIGMETRICS Life-Time Achievement Award, the 2013 Dennis Gabor Award of the Hungarian Academy of Sciences, and the 2017 Mustafa Prize for Information Sciences and Technologies.
Title: Machine Learning Approaches to Network Routing
Abstract:
In recent years, there has been increasing interest for new approaches to network routing, in particular through the use of machine learning to automate network functions so as to improve important metrics related to Quality of Service, Energy Consumption and Security in networks and the Cloud. This talk will review our work in this area based on the Cognitive Packet Network (CPN) and reinforcement learning. The principles of this approach that uses Random Neural Networks installed in Cognitive Routers will be outlined. Experimental results will be presented for optimising Quality of Service in dense clusters of routers and over long-range intercontinental networks. Means to implement some of these ideas using Software Defined Networks will also be discussed. Results presented will also address issues of energy savings and security enhancement through cognitive routing. This approach will also be illustrated for the Cloud-Network interface and the dynamic allocation of jobs in the Fog.
Mischa Dohler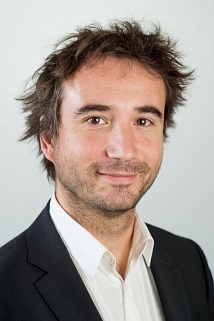 Mischa Dohler is full Professor in Wireless Communications at King's College London, driving cross-disciplinary research and innovation in technology, sciences and arts. He is a Fellow of the IEEE, the Royal Academy of Engineering, the Royal Society of Arts (RSA), the Institution of Engineering and Technology (IET); and a Distinguished Member of Harvard Square Leaders Excellence. He is a serial entrepreneur; composer & pianist with 5 albums on Spotify/iTunes; and fluent in 6 languages. He acts as policy advisor on issues related to digital, skills and education. He has had ample coverage by national and international press and media.
He is a frequent keynote, panel and tutorial speaker, and has received numerous awards. He has pioneered several research fields, contributed to numerous wireless broadband, IoT/M2M and cyber security standards, holds a dozen patents, organized and chaired numerous conferences, was the Editor-in-Chief of two journals, has more than 200 highly-cited publications, and authored several books.
He was the Director of the Centre for Telecommunications Research at King's from 2014-2018. He is the Cofounder of the Smart Cities pioneering company Worldsensing, where he was the CTO from 2008-2014. He also worked as a Senior Researcher at Orange/France Telecom from 2005-2008.
Title: Is 5G The Last G?
Abstract:
I will share some insights into the transformational characteristics of 5G and why this may signal the end of the telco generations as we know them. We will discuss the future of telecoms in great details, and dwell on some possible futures. To finish off, I will also discuss the community's technical achievements in 5G, and what that implies from an application point of view.
Geert Heijenk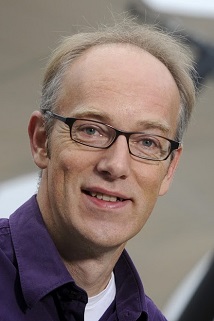 Geert Heijenk is a full professor in Wireless Networks and Mobility at the University of Twente, the Netherlands. He received his Ph.D. degree in 1995 from the same university. He has held a part-time position at KPN Research from 1989 until 1991. From 1995 until 2003, he was with Ericsson EuroLab Netherlands, leading a networking research group. From 2015 until 2018 he has been program director of the Computer Science and Internet Science & Technology bachelor and master programs of University of Twente. Geert Heijenk is steering committee member of IFIP WWIC and IEEE VNC. He has been a visiting researcher at the University of Pennsylvania, Philadelphia, and a visiting professor at the University of California, Irvine, and INRIA, Rocquencourt. His area of research is wireless networks and mobility. He is particularly interested in architectures, algorithms, and protocols for cellular, ad-hoc, sensor, and vehicular networks, and their application to cooperative autonomous driving.
Title: Towards Internet-wide geocast: infrastructure support for vehicular networks
Abstract:
The introduction of Intelligent Transportation Systems (ITS) based on vehicular networks promises to make road traffic safer, more efficient, and more sustainable. An important mode of communication in vehicular networks is geocast, in which packets are addressed to vehicles in a specified geographical area, rather than to vehicles with a specific address. Geocasting in a wireless environment is rather well-understood. In this talk I will argue that geocasting is an interesting communication mode in wired networks as well, motivating the design of an Internet-wide geocast solution. I will show how addressing and routing of geocast packets can be performed efficiently. Finally, I will illustrate the use of wired geocast by showing how vehicular networks can benefit from (geocast-enabled) infrastructure support.
Sam Li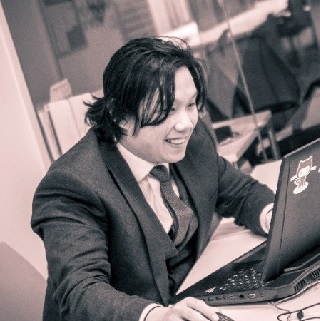 Sam Li is a Senior Innovation Officer in the Innovation Team at Transport for Greater Manchester (TfGM) with 10 years' experience working in the mobility innovation sector. Sam's comprehensive experience in the development and implementation of innovative mobility technology projects, in both public and private sector environments, has enabled him to lead projects and ensure the effective technical delivery of New Mobility solutions.
Sam is leading on the smart cities' agenda within TfGM, looking at how future connectivity and behaviour will affect cities mobility needs. Severed as the Transport Thematic lead for the Cityverve Smart Cities Demonstrator project in Greater Manchester, integrating innovation across a number of sectors and use case during the project. CityVerve was an InnovateUK funded project and is the UK's demonstrator for Internet of Things (IoT) and smart cities. It aims to build and deliver a smarter, more connected Greater Manchester. In addition, assisting in the delivery of the vast cross-cutting innovation portfolio within TfGM innovation. Joining the dots on mobility solutions.
iMove, MaaS4EU (H2020) – Mobility as a Service
CitySpire (InnovateUK) – Demand Responsive Transport
With the core ethos of working in partnership with ranges of SMEs and academic partners to deploy meaningful and impactful demonstrators for the people of Greater Manchester. Creating blueprints mobility pilots that are scalable and replicable to other cities around the world. TfGM continuously seeks innovation that will help improve the mobility offering for the end user, exploring in areas such as AI, energy and space. With the aim of transforming Greater Manchester into a hotbed of future mobility innovation.
Title: Impact of connectivity on the future of mobility
Abstract:
We are living in an increasingly connected world. Connectivity is quickly becoming a basic human need. This increased dependency reflects the role of mobility within our modern cities, no longer is physical mobility the only way to connect services and people. This changes how the future of mobility provision need to be designed and considered. Rapid new innovations are being created and trialled within the commercial sector, driven by Internet of things(IoT), big data, 5G and edge computing. The talk will give insight on number of trials being explored by Transport for Greater Manchester (TfGM)'s innovation team. Enabling TfGM to better understand the impact of new disruptive solution and mobility provision, ensuring digital & physical mobility is inclusive and accessible to all. Exploring why and what is needed to prepare cities within Greater Manchester for future disruptors and solutions.
Philip Perry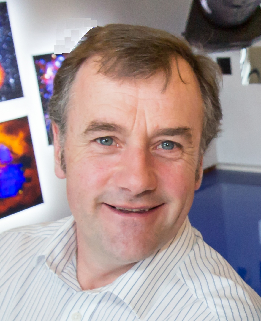 Philip Perry is a research fellow at Dublin City University and Ulster University. He has held positions both in academia and in industry, mostly in the broad field of radio engineering, from circuit design, systems design and software applications. His current areas of investigation focus on the convergence of radio and optical communications systems.
Title: Fronthaul Evolution – Scalability and Performance Issues
Abstract:
The concept of Front-Hauling involves splitting a cellular base station into two logical parts, the Base Band Unit (BBU) and the Remote Radio Head (RRH). The BBUs send digitised samples of the radio signal to the associated RRHs using the Common Public Radio Interface (CPRI) specification over a low latency network. The BBUs can be pooled in a common central point to reduce costs associated with deployment, maintenance and upgrades and by virtualising the BBU pool, the idea of a Cloud Radio Access Network (C-RAN) was developed. CPRI has worked well for 3rd and 4th generation mobile systems and is typically deployed using optical Ethernet technologies to provide low latency links with sufficient bandwidth to send the sampled RF signals between the BBU and the RRH. However, the increased bandwidth required by evolving 5G systems and the push to millimetre wave frequencies is expected to push the optical bandwidth required to a level that cannot be easily supported by existing technologies. Moreover, some of the new radio access technologies that will be used in evolving 5G networks require ultra-low latencies of less than 1ms which motivates the removal of electrical routing from the CPRI paths in the C-RAN. The use of all-optical switching and wavelength-based routing is the prime candidate for achieving these ultra-low latencies. In this talk I will explore issues associated with scalability and latency in the fronthaul network when state of the art al-optical networking is applied.